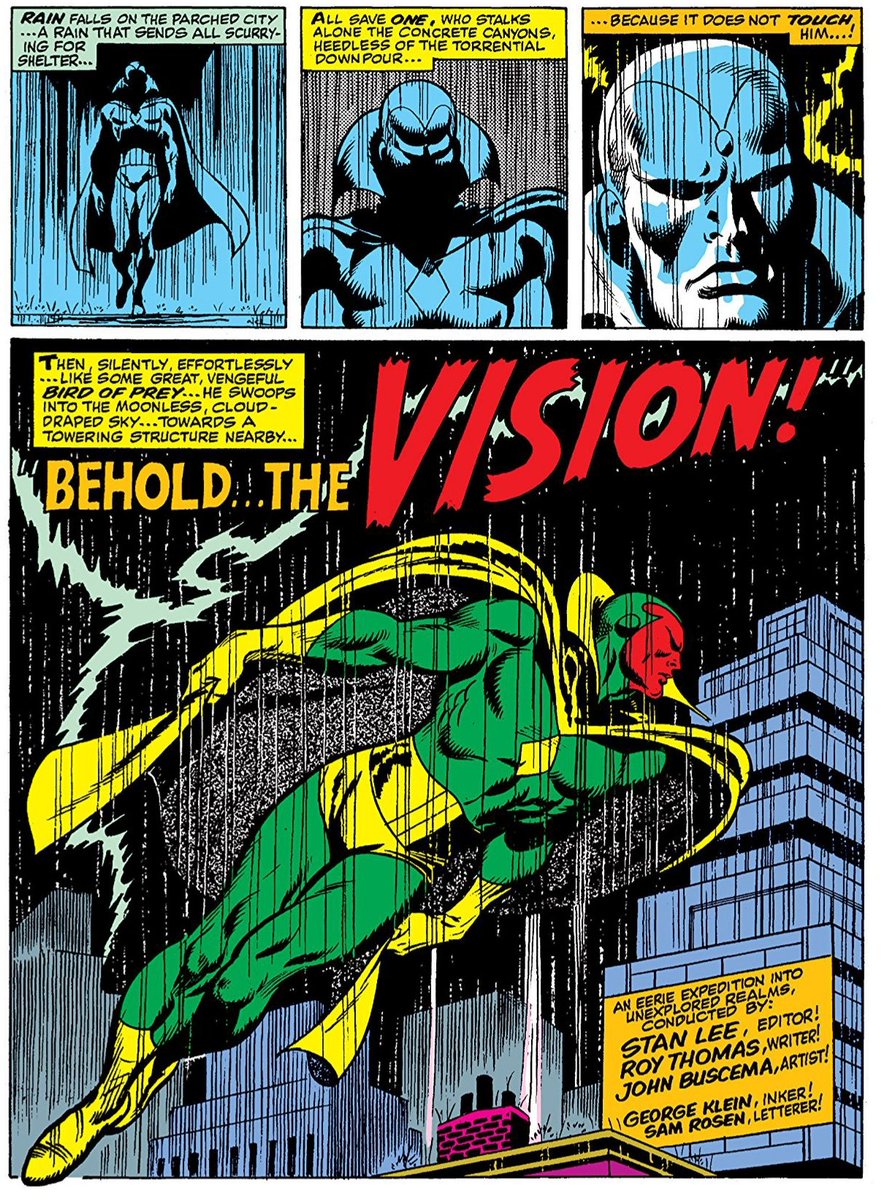 Artificial life has long been a staple of imaginative fiction. Robots populate hundreds if not thousands of science fiction stories, both those in print and on the screen. The most famous of these, Adam Link created by "Eando Binder", had many a story and then has been adapted to comics several times and to the small screen a few. Bozo the Iron Man was created in the Golden Age. And the most successful of the artificial lifeforms must've been The Human Torch from Timely, who alongside The Sub-Mariner and Captain America formed the focus of the companies output.
The first artificial man who made a strong impression on me is a close call between DC's Red Tornado (more about him tomorrow) and Marvel's The Vision. When the Vision emerged from the shadows in the pages of The Avengers #57 it rocked my world more than a tiny bit. I'd been an Avengers fan for no more than year, and solidly so since the arrival of the Black Panther. But this character, with a grim red face and a spectacular array of powers was simply magnetic.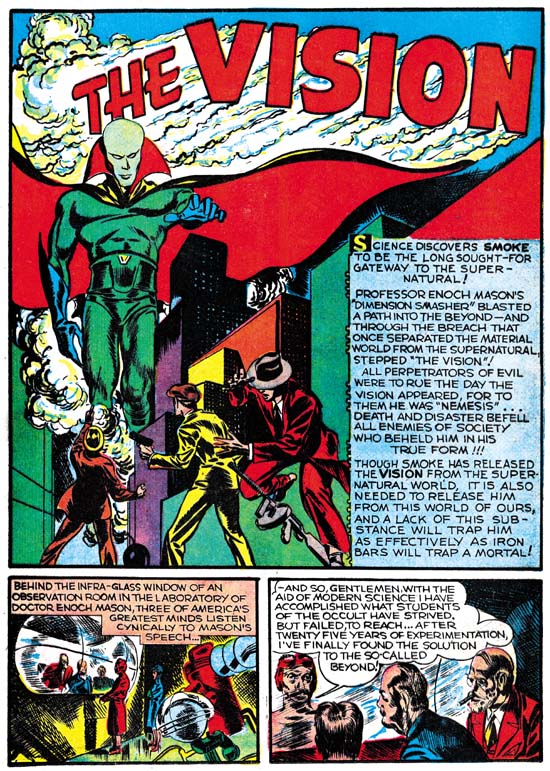 He was yet another revised revival from Marvel's Golden Age Timely days like Ka-Zar, the Black Knight, and others. That Vision had been a creation of the famous Simon and Kirby team.
This Vision was the perfect fusion of a character and an artist as no one has ever drawn The Vision as well as "Big" John Buscema. In a couple of issues of The Avengers we see The Vision attack the team and by the end become a member, the first original character the book had seen do so. And despite a cold demeanor he became in many ways the heart of the title with his concerns and challenges often form the basis for stories. The fact that he was fashioned by Ultron-5, an Avengers foe who himself had been built by the always troubled Hank Pym didn't hurt. Here was a character whose very existence drilled to the epicenter of the team.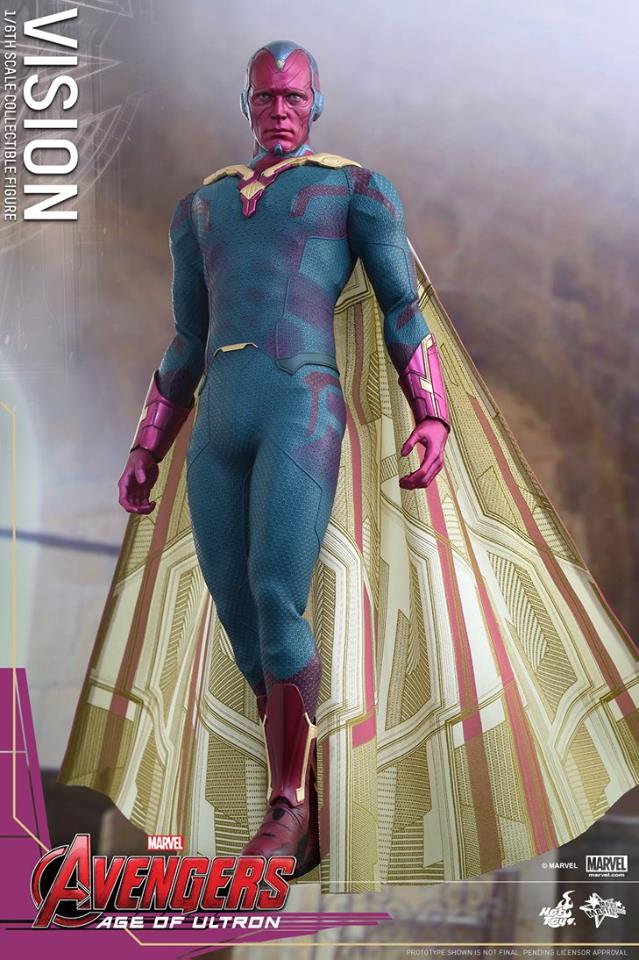 Eventually we'd see The Vision battle to become "normal" and he would fall in love and marry and even have children of a sort. He like so many other heroes has become a part of the Marvel movie universe. Every step toward this typicality robbed him of some of his mystique, a mystique birthed from the very first panel of his existence in print.
Rip Off